ELIO ALTARE L´Insieme 2009
Kód:
V0728
Související produkty
Detailní popis produktu
Velmi intenzivní barva červeného rubínu. Výrazné a strukturované aroma kombinuje rozmanité ovocné a kořenité tóny. Chuť je plná, výrazně ovocná, opět s rozmanitou paletou koření. Vhodné k červeným masům, zvěřině a vyzrálým sýrům. Cabernet Sauvignon 40%, Barbera 20%, Nebbiolo 20%, Dolcetto 10%, Syrah 5%, Petit Verdot 5% Vinification / Maceration on the skins for approx. 3/5 days in rotary fermentors with temperature control, ageing in new French barriques for 18 months production: is about 800 bts RED WINE L' INSIEME Wine name: Vino rosso Varietal: various red grapes Bottles produced: 800 Age of the vines: from 10 to 30 years old Soil composition: various Exposition: various Vinification: Maceration on the skins for approx. 3/5 days in rotary fermentors with temperature control , ageing in new French barriques for 18 months Colour: very intense red ruby Taste: big structure, because of the composition the taste is much more "international", spicy and herbal Nose : very spicy and intense To know and understand more about L' Insieme and the charity foundation, please take a minute to read this essay it has been written by Dan George, a wine lover, a writer, a friend from New Mexico you can follow Dan on his wine blog at: http://incorrigibledgrape.blogspot.com L' Insieme The self is not singular, it is the summation of its universal parts. This can be felt in acts of philanthropy and benefaction. The L'Insieme association is a wine growers initiative and charitable organization founded in 1997 by Elio Altare one of Europe's most influential and iconic winemakers. Elio's initial inspiration was to raise money for the preservation of historical sites in his native Piedmont. This idea evolved into a global outreach. The core of the group is its seven winemakers: Elio Altare, Mauro Veglio, Federico Grasso, Giuliano Corino, Carlo and Lorenzo Revello, Gianfranco Alessandria and Paolo and Giulio Morando. Five of the wineries are located in La Morra, six in Barolo producing zones. The Morando brothers of the La Morandina estate in Castiglione Tinella are the lone representatives of Asti. Beyond their motivation to help others what unites them is a shared sensibility about wine and a philosophy of farming. Rigorous pruning and canopy management, the once controversial and now nearly universal practice of green harvesting, and the elimination of chemical and synthetic fertilizers. The result is extremely low yields far below the standard of the appellation. In the vineyard an organic or sustainable regimen is followed. Organic farming is a communal effort and cannot be accomplished by one grower alone. In the cellar maceration's vary from modern to classic. The use of barrique is common but not ubiquitous. Many of the members of L'Insieme were inspired by Elio Altare to bottle their own estate wines and to implement quality focused changes in their vineyards and cellars. Elio, influenced by trips he made to Burgundy the first of which was in 1976, began the practice of green harvesting in 1978. In 1983 he introduced barrique to the cantina. His quality first approach places an emphasis on terroir. The result is a finesse driven, aesthetically focused, style where freshness precedes formality. If Elio Altare is not the formal leader of L'Insieme he is its avatar. In Italian insieme means together. In this context it has two connotations. Growers working together for a common cause and the blending of native grapes, international grapes. The blending of the regional classics with the international luminaries is symbolic of the need for humanitarian relief which transcends cultural boundaries. The wines, assembled from the best barrels in the cellar, represent the finest wines of the vintage. Production is limited to about two hundred and fifty cases a year. Each winery releases its own distinct cuvee, its own variation on the theme. Partial proceeds from the sale of the seven cuvees is the ballast of the fund. For every bottle of L'Insieme sold 5.16 euro on average is donated. L'Insieme sponsored dinners, auctions, and tastings are held throughout the year. Wine merchants and wine lovers worldwide contribute annually. On November 11, St Martin's Day, the years accounting is settled and the funds are allocated. St Martin's day celebrates St Martin of Tours, the Glory of Gaul. In Italy St Martin's day is a feast day when the new wines, vino novello, and the harvest are celebrated. According to legend St Martin was a Roman soldier who cut his military cloak in half to share with an unfortunate. That night he dreamt of Christ. Soon thereafter Martin converted to Christianity. He became a priest and then a bishop and is credited with the founding of the first monastery in Europe. St Martin symbolizes chivalry, solidarity, charity and compassion. He is a guardian of the unfortunate and the patron saint of warriors, winemakers, innkeepers, and tailors. His feast day is celebrated on the anniversary of his burial, it marks the end of the harvest and the first day of winter. In its past harvests L'Insieme donated half a million euro between forty-two separate projects. Today they donate more about 60.000 euro annually. Whether it is the building of a child care facility for single mothers in Alba, funding for the development of schools in Kenya, or the improvement of hiking trails along the Tanaro River, the goal is to support the domestic and international communities. Beneficiaries of the fund include: Father Giovanni Onore, a Marist priest and retired professor from the Pontifical Catholic University of Ecuador, founder of the Otonga Nature Reserve, purchased ten hectares of Amazon rainforest, the Otonga Cloud Forest, to save it from deforestation. The cloud forest functions as a drainage basin and is a crucial water source for the lower Andes. Biologists and naturalists come from all over the world to study its biodiversity. With assistance from private donors and groups like L'Insieme, the Otonga Nature Reserve currently studies and preserves one thousand hectare of contiguous rainforest. With support from Cooperazione Internazionale (COOPI) a non-denominational NGO founded by Father Vincenzo Barbieri, Terna a Rome based energy company which is a leader in renewable power, and a group of volunteer engineers, Father Serafino Chiesa, a member of the Salesiano Order who has been living in the Kami region of Bolivia since 1985, realized his vision of bringing electricity to a remote farming and mining community in the Andes. The project, which has come to be known as the Kami mission, involved the reactivation of a hydro-electric power station and the building of a twenty-three mile long electricity line at an altitude of over four thousand meters (13,000 feet). Doctor Gino Strada and the heroic efforts of his NGO Emergency. Emergency provides free medical care and rehabilitation to the victims of war, poverty, and natural disasters around the world. A heart-lung transplant surgeon by training, Dr. Strada has devoted the last two decades of his life to living in some of the most dangerous places on earth: Sudan, Afghanistan, Iraq and Iran. Since 1994 Emergency has treated more than five million people, ninety percent of whom have been civilians. Healthcare is a basic human right and should not be profit based. This is the operational credo of Emergency which is largely funded by private donations. Pausa Café a Torino based NGO that works with indigenous communities in Guatemala, Mexico, and Costa Rica to bring fair trade value and better living conditions to coffee and cacao farmers. In Piedmont their focus is on the social rehabilitation of prison inmates through skill set development and creative work. In 2004 Pausa Café established a brewery at the Rodolfo Morandi Penitentiary. The brew master Andrea Bertola, one of Italy's top craft brewers, has been involved with the project since its inception. In 2005 a coffee roasting facility was built at the Le Vallette prison where a select group of inmates work daily to learn the art of wood-fire coffee roasting. This is compelling and inspiring work. It shows that seven small wineries in Piedmont can make a difference and that their influence extends beyond the stylistic milieu of their discipline.
Buďte první, kdo napíše příspěvek k této položce.
Pouze registrovaní uživatelé mohou vkládat články. Prosím přihlaste se nebo registrujte.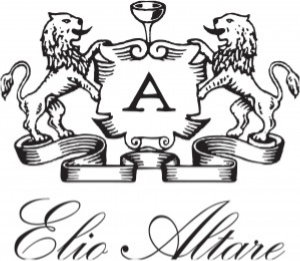 Elio Altare patří k naprosté špičce mezi vinařstvími v oblasti Piemonte. V biodynamickém režimu obhospodařují 10 hektarů vinic, z kterých produkují skvělá vína Barolo, Nebbiolo, Barbera a Dolcetto. Právě ikonická Barola jsou tím, co vinařství proslavilo po celém světě. Elio Altare k ním přistoupil svým jedinečným a precizním moderním stylem, zráním v sudech typu barrique a vysokou redukcí hroznů.